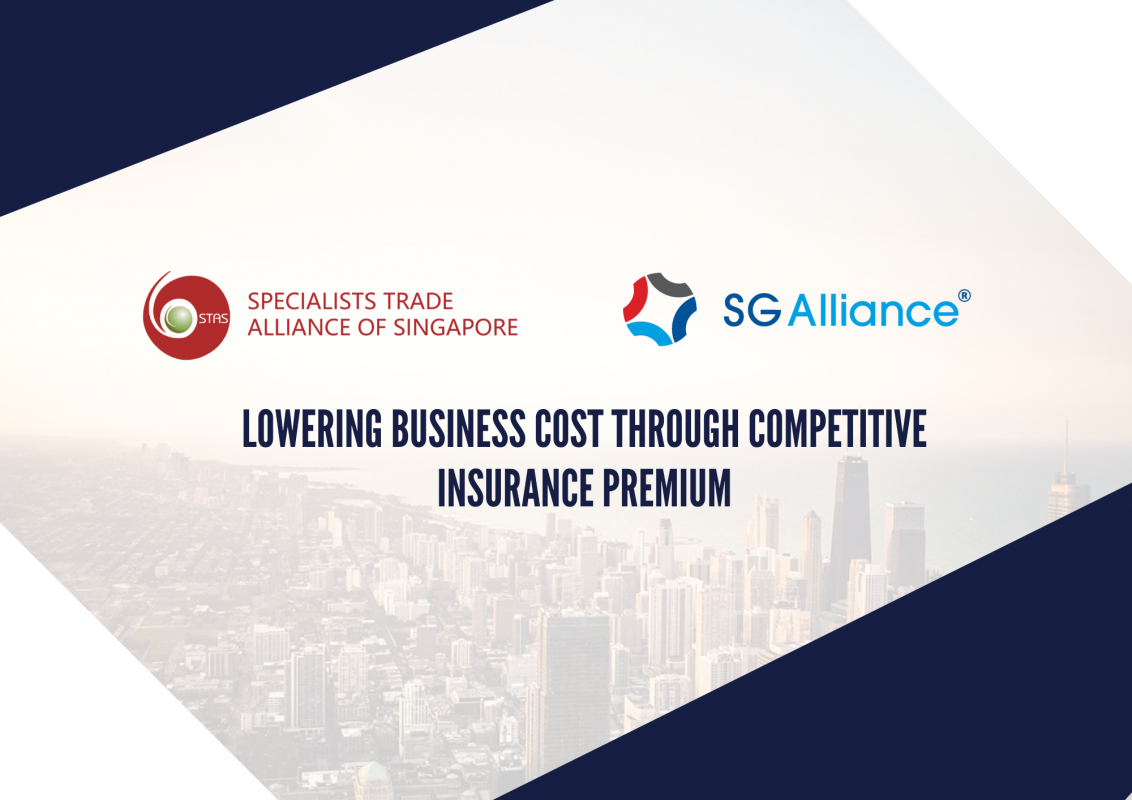 STAS together with SG Alliance has partner up to help our BE sector colleagues on lowering their business cost through competitive insurance premium.
Companies are incurring higher business cost due to increased premium affected by COVID-19 risks. These includes :
Work Injury Compensation
Public Liability
Performance Bond
Refer to links below for supporting articles:
Please contact STAS via email (info@stas.org.sg) if you are interested to know more about it.
Hope to hear from you! 😊