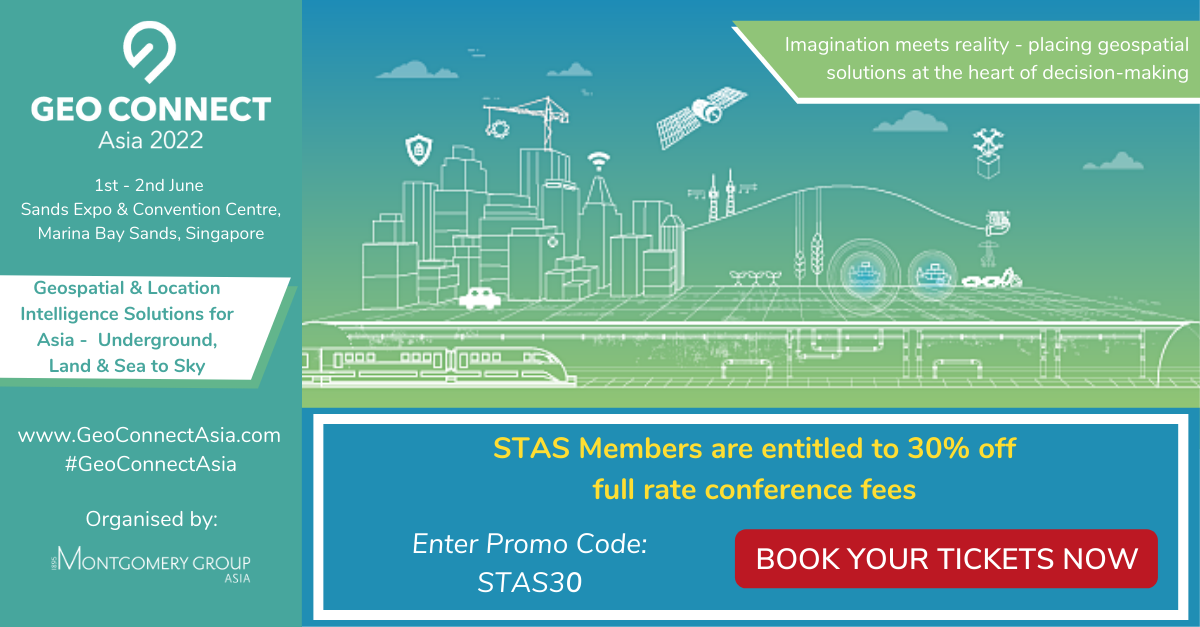 Date: 1 – 2 June 2022
Venue: Marina Bay Sands Convention Centre
Geo Connect Asia is taking place on 1st & 2nd June at Sands Expo & Convention Centre, Singapore.
As geospatial solutions become more applicable in most industries especially in the Southeast Asia region, the desire to meet and discuss developments and opportunities is evident.
We welcome the industry professionals to join us at @Geo Connect Asia (GCA) 2022 – Geospatial & Location Intelligence Solutions for Asia – Underground, Land & Sea to Sky where more than 50 leading brands and products will be showcased at the Geo Market Place.
The 2-day conference titled, 'Imagination meets reality – placing geospatial solutions at the heart of decision-making' with more than 50 key thoughts leaders will be joining the event in-person to present exciting discussions.
Apply promocode to enjoy massive savings off the published Full Rate Conference pricings.
Book your pass today. Registration for Geo Connect Asia 2022 is now open.
Visit: https://www.geoconnectasia.com/register
Your early registration will ensure you receive regular updates and offers.
See you soon !