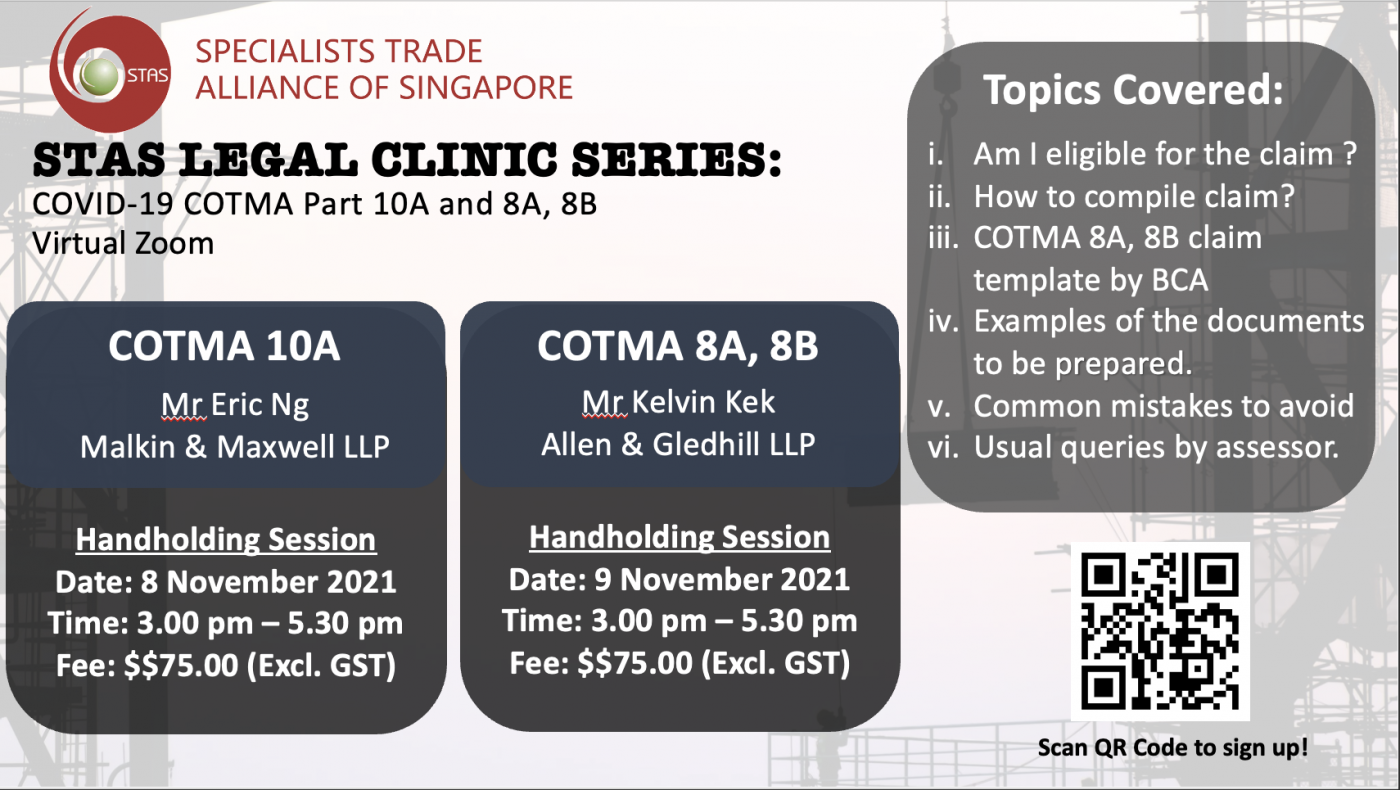 Warmest Greetings from Specialists Trade Alliance of Singapore (STAS)!

Due to the recent announcement on 29 September 2021 on the Extension of Relief Period under COVID-19 (Temporary Measures) Act (COTMA) for Relevant Contracts in Built Environment Sector till 31 Dec 2021, STAS has organised a preview session to help our STAS members and Prefab MEP Specialist to have a better understanding on COTMA Part 10A, Part 8A and 8B provisions.
STAS will be organising a handholding session to help our BE sectors colleagues with regards to COTMA's claiming process. We are pleased to invite our legal advisors to hold the session, covering topics such as eligibility, compilations of claims and going through of claim template by BCA.
COTMA 10A
Speaker: Mr Eric Ng
Time: 8 November 2021
Time: 3pm to 5.30pm
COTMA 8A, 8B
Speaker: Mr Kelvin Kek
Time: 9 November 2021
Time: 3pm to 5.30pm
Scan QR Code above or click here to register: https://forms.gle/B7jRoRPmWjiMDrvN9
We look forward to your registration! 😊
Please note:
registration will take 1-3 days to process. Upon processing, you will receive a confirmation email.
Webinar Zoom link will be sent upon clearance and verification of payment received by STAS Secretariat Office.